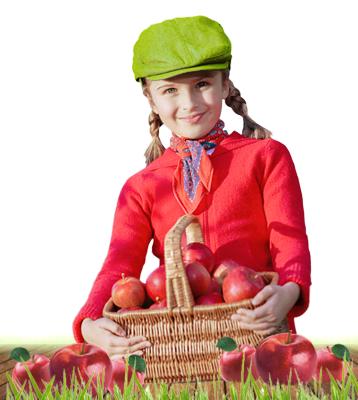 Fruit-Group Sp. o.o. was established in 2013 in order to increase our production capacity and thus meet expectations of both our regular as well as new customers. Our priority is to attract new partners while maintaining the high quality of our products.
Fruit Group Sp. o.o. consists of three producer groups located in the county of Grójec in the biggest orchard in Europe. As a result of the merger mentioned above currently we are an organization of 170 shareholders with 1,550 hectares of orchard farms.

In order to protect the health of our customers and to care for the environment, the company requires all the shareholders to hold the GLOBALGAP certificate. In addition, the farms have implemented the Integrated Fruit Production system.
We operate from three offices in three locations: Dąbrówka Stara, Dobiecin and Biała Rawska.
To follow the continuous development of technological solutions, we have based our production on modern facilities and machinery:
- four separate sorting plants with a total area of ​​20 000 m2 equipped with modern Maf Roda sorting machines
- three machines for packing apples into plastic and net bags
- two machines for packing apples on trays
- fruit waxing machines
- machines for making inscriptions on fruit
Additionally, we have storage facilities which allow for storing 30 000 tons of the fruit produced. The company cooperates with chains of supermarkets in Poland and abroad as well as individual customers. Thanks to many years of cooperation, our goods are exported to Germany, the Netherlands, Spain, Portugal, France, Sweden, England, Slovakia, Hungary, the Czech Republic, Russia, Ukraine, Egypt, Jordan, Saudi Arabia and Algeria.